Make the most of your money.
Moneymap's behavioral programs reveal the very simple moves you need to make for financial success 🔍 Plus you get an amazing financial coach.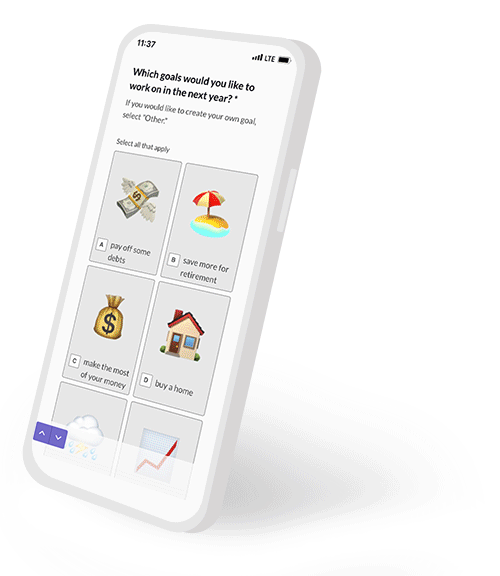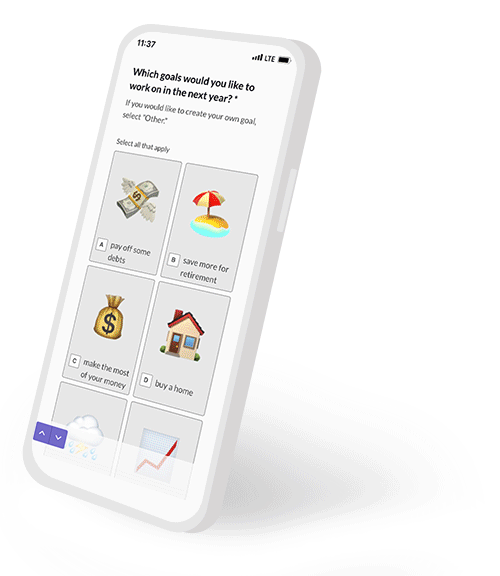 Most people are making costly mistakes with their money.

People make bad financial choices because they just don't know the very simple steps to follow in order to be successful with their money.
And those bad financial choices lead to financial losses. Losses that are compounding daily.
Moneymap reveals what you should be doing instead.
We cut to the chase and tell you precisely what to do based on your unique situation.
It's so easy to get started!
In less than five minutes, Moneymap will tell you which of our results-guaranteed money programs will work best for you to gain financial clarity, build confidence and feel in control of your money.  
Clarity for smarter money moves.
Everything changes today. Get the personalized strategies you've been missing to feel financially secure and grow your money.
Ongoing support to make real progress.
Take much more action than you would on your own with ongoing support from your Moneymap coach and their team.
Grow your money  with a financial coach.
Turbocharge your financial life, spend more on what brings you joy and achieve your goals sooner with your dedicated financial coach.
Moneymap's real-life Certified Financial Planner™ professionals power our financial coaching.
Leslie loves that she gets to work with so many people from diverse backgrounds and thrives on getting to know them all. She gets deep personal satisfaction through devising strategies that will put them on the path towards achieving their goals.
Taylor's clients really appreciate how he listens to their financial situation and comes up with very specific and personalized actions for them to take. Taylor prides himself on being responsive and thorough.
Tipiwa has an uncanny ability to connect with people and develop smart, forward-looking financial plans. People who work with Tipiwa feel her empathy, relatability and strong listening skills accellerate their progress with money.
All coaches are Certified Financial Planner™ professionals and are also fiduciaries.
That means that they are required to always put your interests first.
We've already coached thousands of people to greater financial confidence.
People overwhelmingly recommend us to their friends and family based on the ongoing support they receive and how it improves their financial confidence. 
See how they've reviewed our service here.
The progress you'll make with our behavioral approach and your dedicated financial coach will save you time, grow your money faster and help you feel great about your money.
Valuable, personalized financial advice that you can easily afford.
Moneymap is for everyone - not just the wealthy.
Our programs will pay for themselves many times over - grow your money faster, save you time and most importantly, make real progress on your money.

Get Started
In just five minutes, you'll get matched with an amazing financial coach.
Copyright © 2016-2023
Path Financial Inc.
DBA Moneymap